SDE Kalamatas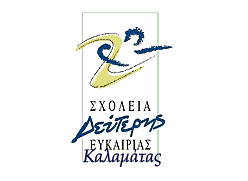 A Second Chance School constitutes an innovative public adult education school of two academic years' duration. A certificate equivalent to secondary school diploma is provided after successful attendance. The school's curriculum differs from that of the normal education, it is more flexible and it follows an adapted teaching methodology and assessment of the trainees.
The Second Chance Schools were established in Greece by the Law 2525/97, in the context specified by the declared principles of the European Union. The programme forms part of the Operational Programme "Education and Lifelong Learning" of the Ministry of Education, Research and Religious Affairs and it is co-funded by the European Union (European Social Fund) and national funding.
Areadne Lifelong Learning Centre Greece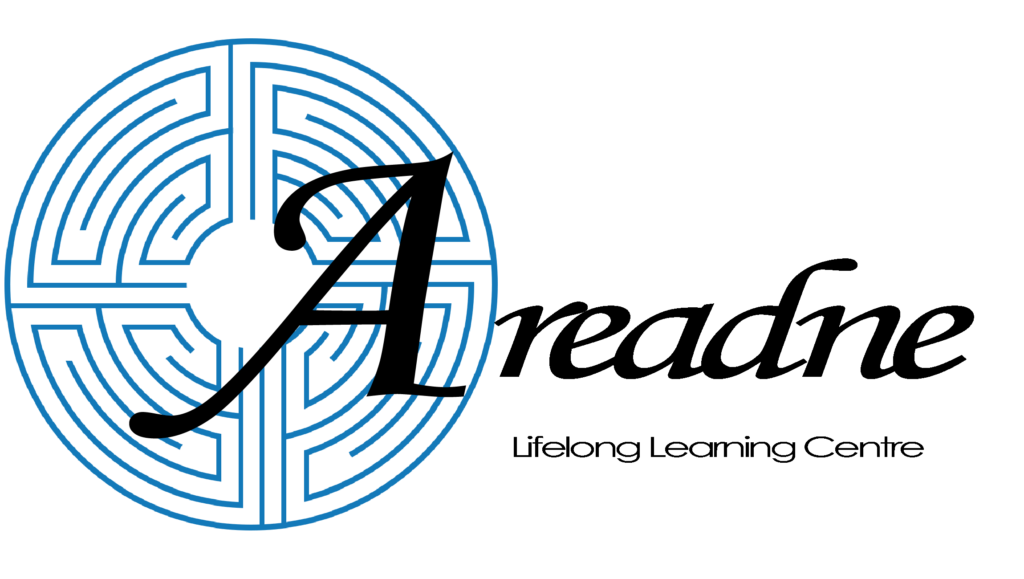 Areadne is an accredited Lifelong Learning Centre in Greece (Acc. No. 2101309) specializing in professional and vocational programmes for NEETs, professionals and the general public. It came about after IP Educational and An.Di. IT Solutions merged in 2015. We offer online and face-to-face courses in Greek and English at various levels of the Hellenic Qualifications Framework (equivalent to the European Qualifications Framework). Our courses include languages, ICT, teacher training, tourism studies, business administration and more. Most of our courses include internships or other practical elements. Furthermore, we design or evaluate courses for businesses and other organisations. Areadne employs 10 learning consultants/ trainers, all of whom hold advanced postgraduate degrees and over 10 years of experience in their area of expertise. Organizations we work with include schools, universities, national and international training companies and organizations, national and international NGOs, Chambers of Commerce, Employer and Employee organizations, local, national and international corporations. Our training centre is fully accessible by people with needs.
TR.Hatay Antakya Nedime Keser Halk Egitim Merkezi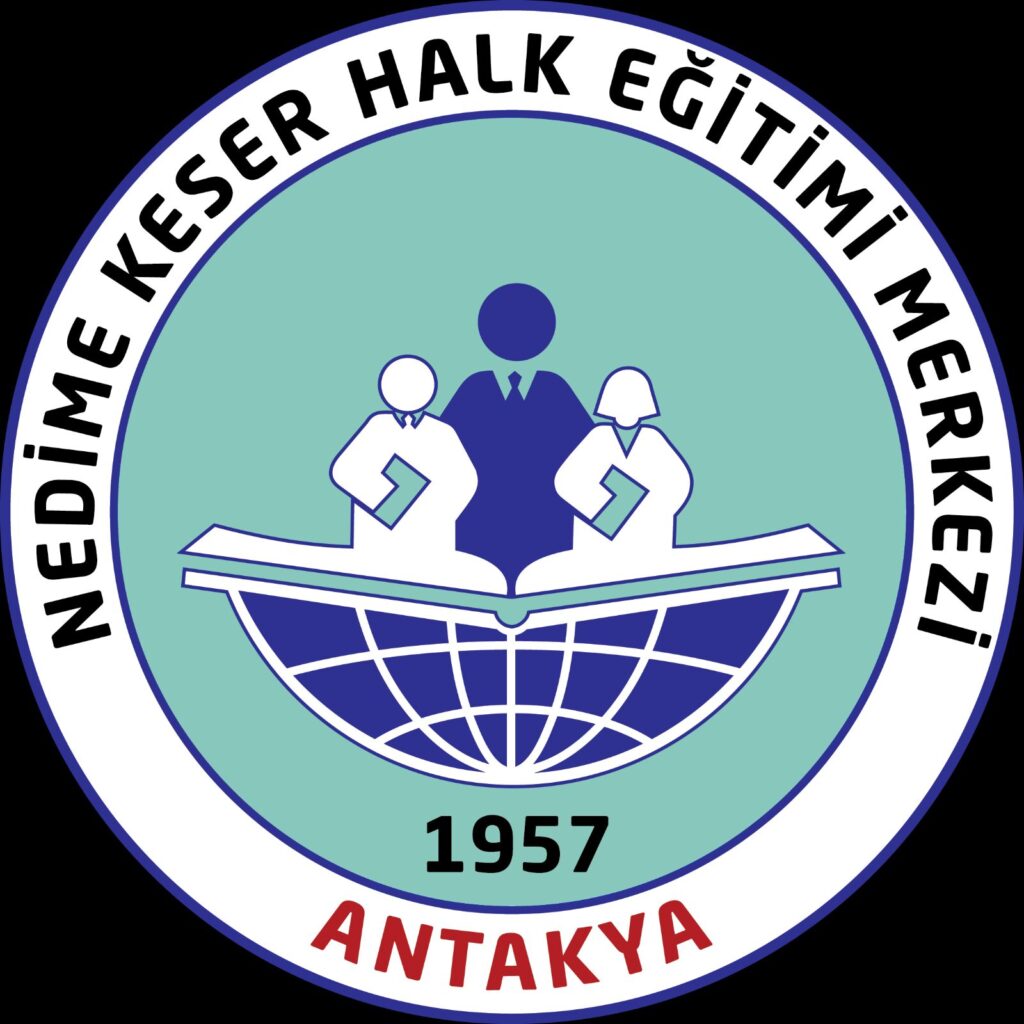 Antakya Nedime Keser Public Education Center Directorate started its activities in 1957 and has been serving actively with 6 administrators, 27 full-time teachers, 111 master instructors, and 12 officials and other staff members since then. Our center is located in the city center of Antakya, which is the largest and central district with a population of 360,652 in the province of Hatay, which has a population of 1,533,507, in the south of Turkey. As of January 2017, 238 courses have been opened in our institutional system and 4,620 trainees have been trained.
Our center, which has the largest public education center building in Turkey, has 6 floors and consists of 10 classrooms, 7 workshops, 2 computer laboratories, 1 gymnasium, 1 library, 1 conference hall, 1 dining hall, 1 exhibition hall, and 1 nursery room. The new building of our center was built by Keskin KESER, a business man, in the name of his mother Nedime KESER and started to be used in 2014.
There are courses in the fields of ICT, child development, personal evelopment, foreign languages, occupational training, music, sports, handicrafts, and literacy within the institution. In these areas, a total of 1,399 courses were given in 2015-2016 academic year. 19,176 females and 15,376 males participated in these courses. A total of 23,716 trainees from participating trainees were awarded certificates. The institution also provides educational services outside the building by opening courses in Syrian schools, public
schools and one refugee camp, Apaydın Camp, which is located in our district.
Our Center has successfully carried out 5 EU-funded projects, but not in the last three years. These are as follows:
1. Project for the Development of Cultural Entrepreneurship Skills of Adult Women (2010- LDV),
2. Strengthening the Orientation from School to Job (2010- LDV),
3. Advanced Vocational Training for Graduates (2010- LDV),
4. Methodology and Language for Overseas Teachers (2013-Grundtvig),
5. European School – Key to Modern European Education (2014 – Erasmus+ KA1).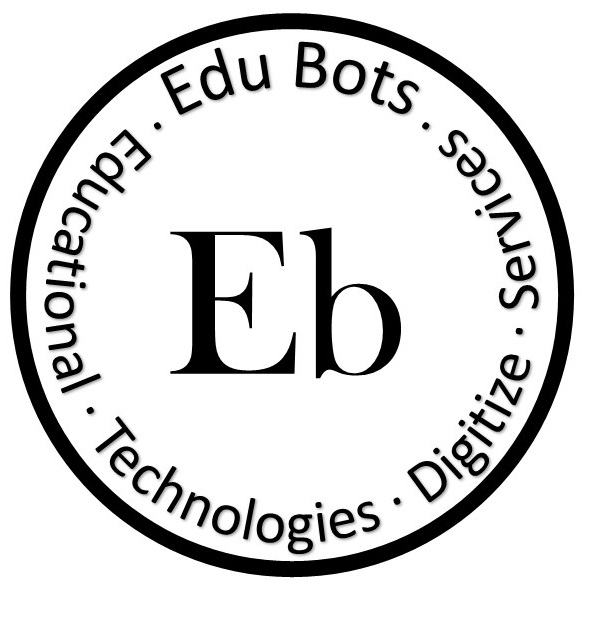 At EduBots we know how to organize, design and technically support your website. For all the websites we create, we provide a guarantee of good operation and technological updates for life. That means that, if after a few years a new technology or a new feature comes out, we integrate in your website automatically and free of charge . Αs a result, you will always have a modern and state-of-the-art website. 
Furthermore, we can help you make sure that your site contains the right material (texts, photos, videos) for you, your goals and your aesthetics. We design integrated Teletraining Systems that include Asynchronous and Synchronous Education Platforms, LMS Models, and e-learning platforms that are dynamic, with the aesthetics you need, completely search engine friendly and easily manageable by you and your partners. We can also add the possibility for online meetings & webinars for live distance learning with complete interactive multimedia applications with aesthetics of your liking.  
Eoi Ourense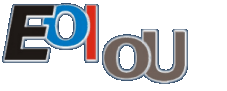 Public center specialized in teaching the following languages: German, French, English, Italian, Galician, Spanish, Chinese and Portuguese. Examinations are carried out to obtain the different official titles. The classes are divided according to the level that each student has. Ourense language school.
EduVita training and culture center

The EduVita center is named after Antonio L. Verri, a multifaceted artist from Salento, a tireless spokesperson for culture in Italy and Europe; timeless emblem of the indispensable dialogue between cultures and generations.EduVita is an easily accessible and welcoming socio-cultural and educational space. A place of connection: between past and future, traditions and innovations, generations and different cultures. Mission: Promotion of continuous training throughout life and development of intergenerational relationships. Our goal is to improve the quality of life of 55+ people through courses, workshops, integration events and educational trips